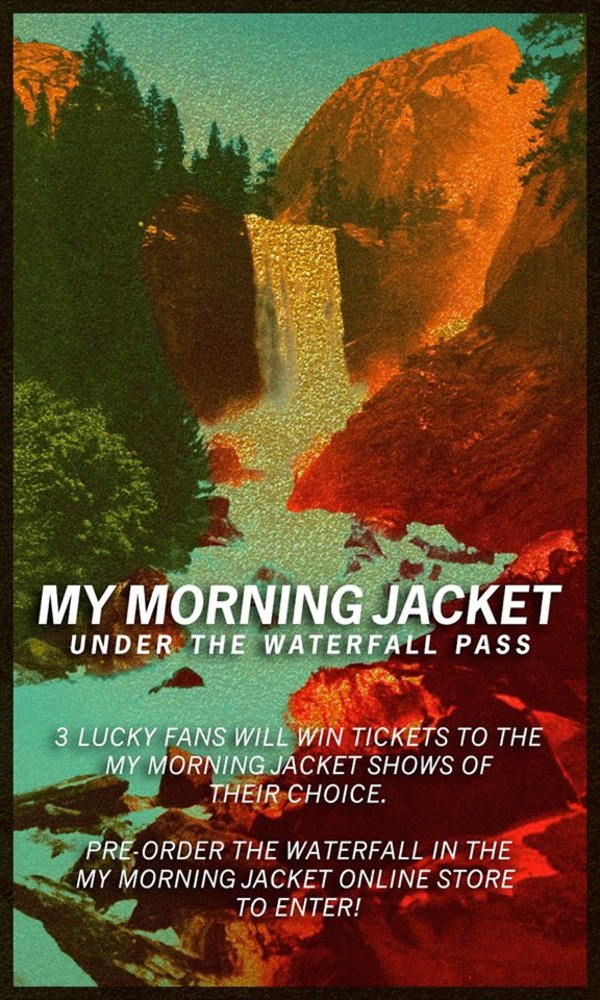 04/24/2015
Announcing the Under The Waterfall Pass Giveaway! We're giving three grand prize winners tickets to the upcoming My Morning Jacket shows of their choice. Three runner-up winners will receive signed test pressings.
To enter pre-order the album via the My Morning Jacket Online Store. If you've already pre-ordered the album via the MMJ Online Store you are eligible to win. Don't miss out make sure to pre-order today! Contest ends at 11:59pm on May 3, 2015. Winners will be notified by phone/email and announced via Facebook, Google+, and Twitter on May 4th, 2015.
Full contest terms and conditions available here.