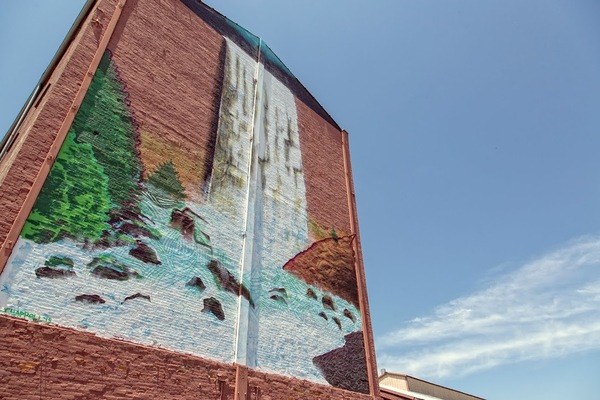 05/26/2015
My Morning Jacket has teamed up with
The Portland Investment Initiative
and
Beautify Earth
to work on a series of public art projects. The band is excited to give something visual back to Louisville, especially historic Portland in the West End. The new mural located at 1531 West Main Street on The Whole Alternatives/Caudill Seed Company Buidling, is a reinterpretation of
The Waterfall's
album art by Louisville artist Chris Chappell.
Beautify Earth (BE) aims to put an end to blighted walls and fixtures by empowering artists, encouraging social responsibility, and instilling community pride in impoverished or neglected communities/streets. BE also provides education programs designed to inspire and provide a framework for undiscovered talent to flourish. The art projects attract new businesses and improves the likelihood of community investment.
The Portland Investment Initiative [Pii] launched in 2013 supports the existing efforts to improve the quality of life and opportunities in the Portland neighborhood. Pii is working to renovate abandoned housing, enhance commercial opportunities, and build intellectual infrastructure.