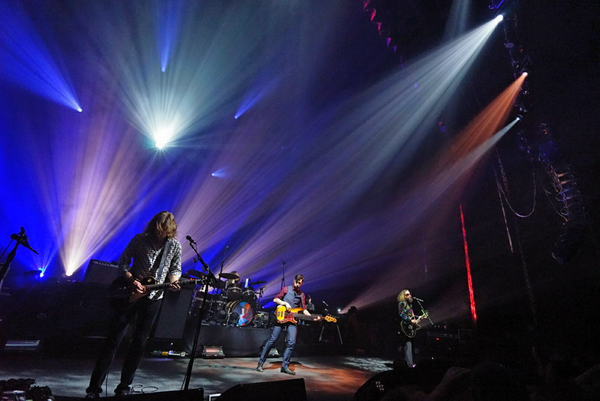 08/11/2015
My Morning Jacket and TourGigs will be teaming up to deliver a live stream of the Red Rocks Amphitheater show in Morrison, CO this Friday, August 14th, directed by none other than Danny Clinch. The HD multi-cam webcast kicks off at 8PM MT, but in case you can't watch it live, a looping replay of the show will stream for about 24 hours after it airs. Anyone who purchases the webcast can watch the replay. Don't miss the FIRST-EVER My Morning Jacket webcast of this sold-out show!
We're also excited to offer an exclusive live stream and MP3 audio download bundle of this show for $20. The audio will be available for download no later than Friday, August 21st, 2015.
For full details and to order the stream visit
TourGigs!