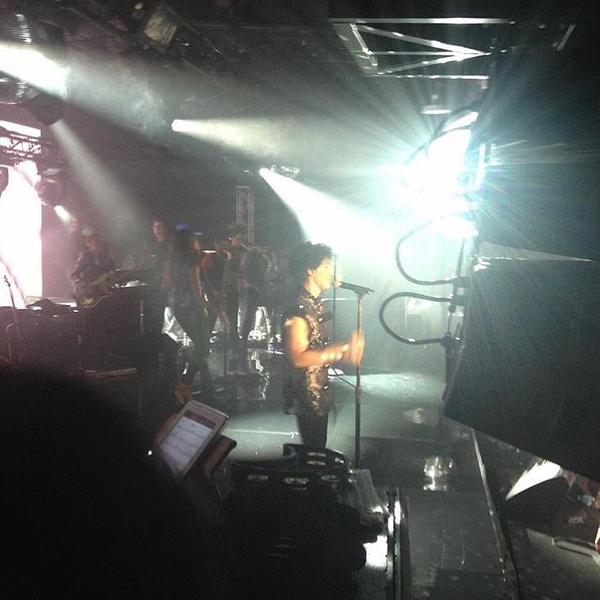 04/21/2016
(the show also included the genius of @ATCQ-RIP Phife) and my mind was forever blown up close and personal as he just destroyed us with nearly 4 hrs of non stop heat. we were crying and screaming and singing and dancing along in a state of pure loving madness bliss. he said at one point to the crowd: "don't make me hurt you- you know how many hits I got!"
oh he hurt us-
and it hurt so good.
I have never seen another performer work so hard for so long onstage and I have valued that night so much and now sadly even more. !!!just think of ALL the nights we have danced our asses off til dawn grooving to his unbelievable sounds!!!
just think how artists like prince and David Bowie have taught us to accept who we are in all our beautiful weirdness and that LOVE is LOVE and love is beautiful in any form and all of us are a beautiful blend of man and woman...light and dark...black and white and every shade of the rainbow...it's all there inside each and every one of us- and we need to celebrate it every single day. we are all the same and you can really feel that when you see and hear prince- just how fun it is to be alive and filled with love. let's go out and spread love and acceptance thru-out the land dancing like wild banshees filled with the light of love and the healing power of music. I have laughed and loved and cried and I will live loving his sound til the day I day. God bless you prince for all the beautiful love and funky weirdness you gave the world we are eternally grateful and will be dancing to you and singing along until the end of time and beyond. -Jim