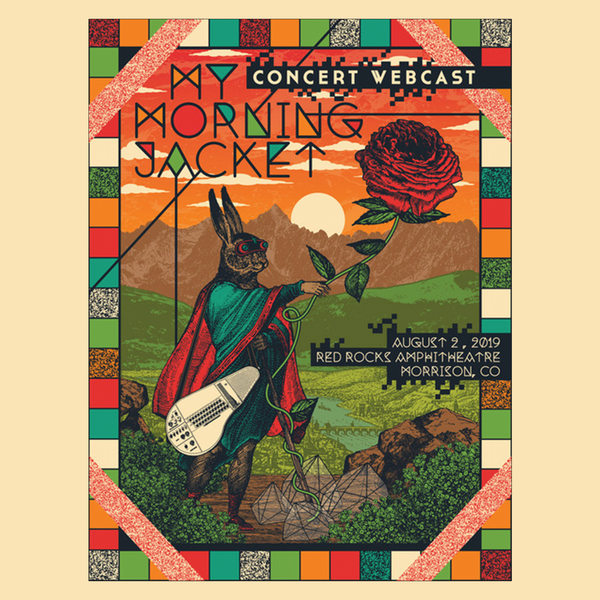 06/11/2020
Friends!
​We've got a few updates to share with you this week. First up, a note from Jim:
in times of trouble so many of us turn to music for healing...and these are troubled times. so we in mmj always hope that our music can be a source of peace and healing to anyone who finds it calling out to them. in thinking of this healing we want to make sure we are part of building a community that is actively ANTI-RACIST. we are so grateful to our fans and members of our community for joining with us in the celebration of music and we want to make sure that we all speak up for each other and for humanity itself in the name of equality and justice for all.
we want to be a part of a healing energy and sound that helps to make the world a place of peace, safety, and love for all regardless of gender, race, creed, or sexual orientation. we ask that you join with us as we educate ourselves to also work to educate yourself and your friends and family on how to be actively ANTI-RACIST. many of you may have seen this doc before but we have found it is a good place to start: Anti-racism resources
We will continue our webcast series this Friday with a 2019 set from Red Rocks. Tune at 8:30pm EST on the My Morning Jacket Facebook and YouTube pages as well as at Nugs.tv. While you watch, we hope you'll consider a donation to the Louisville Community Bail Fund. The LCBF exists to not only bail out folks, but provide post-release support to get them from jail, fed, and to a situation of safety. Learn how you can support here.
We've added audio from seven shows to our Nugs channel. Download or stream newly added sets from the Under The Sea Prom shows in Athens, GA (2007), our three night run at The Masonic in San Francisco (2015), Tokyo (2012), and more. The Red Rocks set will also be available after Friday night's webcast.
We've got some new items available for pre-order! Through June 19, a portion of proceeds from the Rabbit Tee will benefit the Louisville Community Bail Fund. Shop all My Morning Jacket merch HERE.
Thanks for listening.
Peace and love,
My Morning Jacket HQ