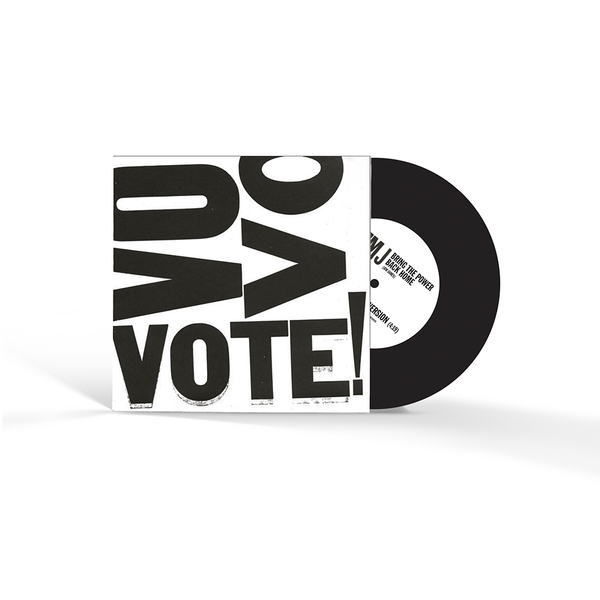 09/22/2020
In honor of National Voter Registration Day, we're excited to announce a brand new 7". The limited edition pressing of 2,020 copies contains two takes on "Bring The Power Back Home" - electric & acoustic. 100% of proceeds will go to support Fair Fight's initiative to promote fair elections, educate voters on their rights, and bring awareness to election reform.
All purchases include a digital download. We're planning to send the vinyl out at the end of October (we'll do much better than the shipping issues we had with The Waterfall II... SO sorry about that!)
A Note From Jim James:
"'Bring The Power Back Home' is about taking control of your own destiny… reclaiming one's personal power in an effort to bring positive change back to our lives, even if it seems that good in the world is slipping out of our grasp at times. Positive change and progress is still possible. One of the best ways we can reclaim and use our power for good right now is to VOTE like our lives depend on it, because they do."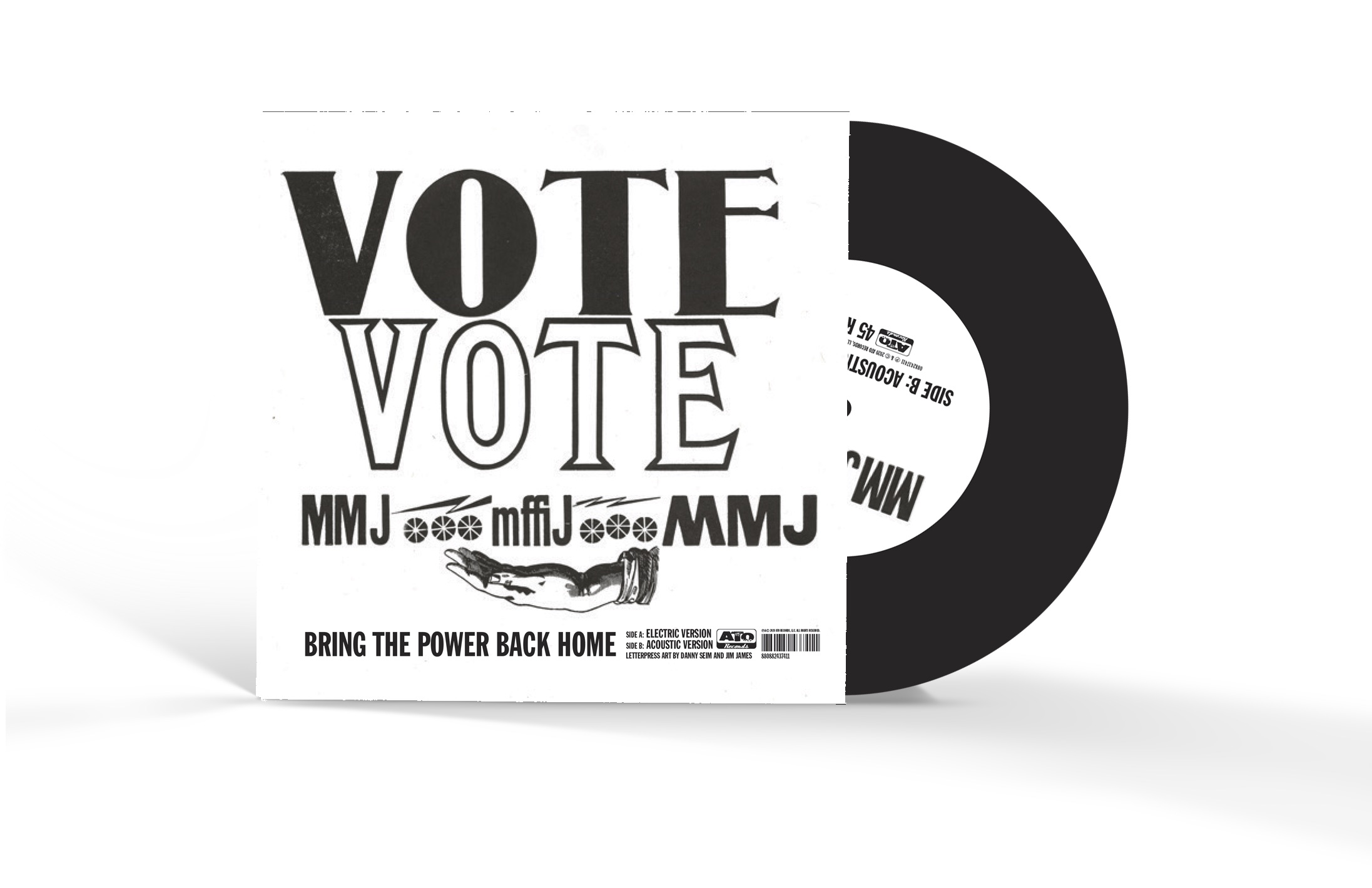 BRING THE POWER BACK HOME — LYRICS
WHY DON'T YOU
BRING THE POWER BACK HOME?
WELL I WORK MY FINGERS TO THE BONE AND I BARELY SEE A DIME.
I PAY MY TAXES LIKE I SHOULD-
TO FINANCE A WORLD OF CRIME.
CORRUPTION AT THE HEART AND SOUL OF THE ONES WHO STOLE THE POWER.
BLEED FROM THE POOR TO FEED THE RICH
WELL WE'RE GONNA BE DEVOURED...
UNLESS WE-
BRING THE POWER BACK HOME.
WELL ITS STARTED GETTING BAD ENOUGH
SOME PEOPLE SEEM TO CARE.
WELL WE ALL BETTER WAKE RIGHT UP-
WHILE WE STILL CAN BREATHE THE AIR.
THE HILLS THEY ARE ON FIRE
AND THE OCEANS AT THE DOOR.
ITS RIGHT DOWN TO THE WIRE
WE AIN'T GONNA MAKE IT MUCH LONGER
UNLESS WE-
TAKE THE POWER BACK HOME
MOST POLITICIANS ARE BOUGHT AND SOLD
THEY FORGOT ABOUT REAL LOVE.
THEY ONLY NEED THEIR POCKETS FILLED
DON'T CARE ABOUT OUR BLOOD.
WELL I THINK YOU KNOW WHERE THIS STORY GOES
AND ITS AN ENDING YOU WONT LIKE...
WITH FIRE AND BRIMSTONE AN OCEAN OF BLOOD
AND THE BULLETS RAINING DOWN.
THE RICH GET RICHER WHILE THE STENCH OF DEATH
IS WEARING DOWN THE WORLD.
UNTIL WE BRING ABOUT REAL CHANGE WELL
WE AIN'T GONNA BE NO MORE
UNLESS WE- TAKE THE POWER BACK
BRING THE POWER BACK HOME.