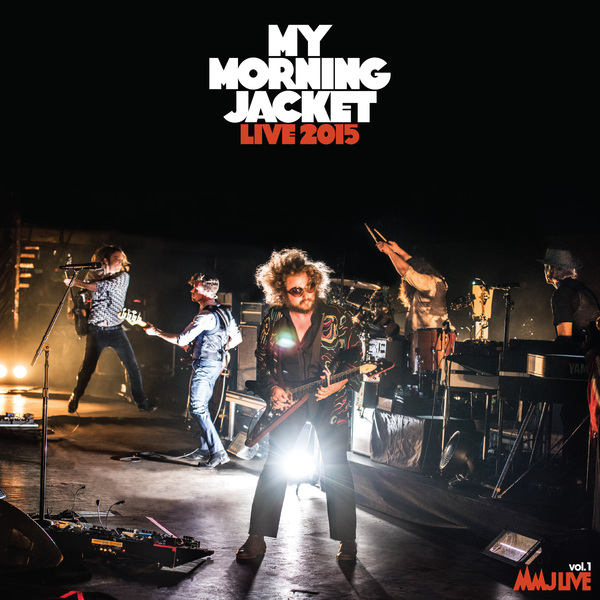 06/17/2021
ANNOUNCING MMJ LIVE — a new vinyl series from My Morning Jacket. The first volume, Live 2015, features 16 tracks from My Morning Jacket's 2015 tour and is available for pre-order now exclusively on 3xLP white vinyl [available September 3].
These recordings will initially be available on vinyl only, with a digital release at a later date. However, we're pleased to share a sneak peak of what to expect from the vinyl with a stream of "Tropics." All vinyl will include a digital download card and is housed in deluxe double gatefold packaging.
See the full track listing for Live 2015 below and pre-order the album here.
-My Morning Jacket HQ
PS: If you missed the news, One Big Holiday 2022 goes on-sale next week!
Side A
Victory Dance
Circuital
Compound Fracture
Side B
I'm Amazed
Believe (Nobody Knows)
Evil Urges
Side C
Off The Record
Tropics
The Way That He Sings
Side D
Wonderful (The Way I Feel)
Get The Point
Masterplan
Side E
Dondante
Side F
Wordless Chorus
Touch Me I'm Going To Scream, Pt. 2
Gideon
All Tracks Recorded On Tour In 2015
Mixed By Kevin Ratterman