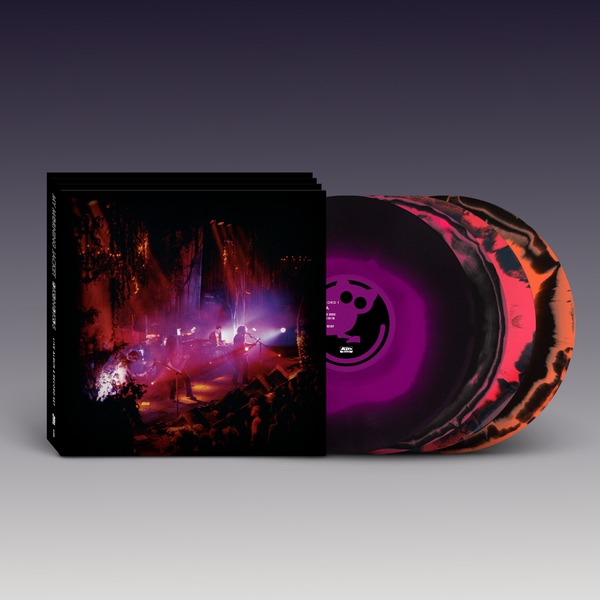 11/18/2021
After falling out of print, we're excited to announce a vinyl reissue of Okonokos — recorded live November 11-12, 2005 at The Fillmore, San Francisco, CA.

The deluxe vinyl includes four uniquely colored black/neon mix LP's in a hardbound, eight-panel LP jacket. Plus, two previously unreleased bonus tracks, "How Do You Know" and "Bermuda Highway," along with exclusive new photos and artwork.
You can see all the details and pre-order HERE. Orders are expected to ship on or around December 17.
While you're in the shop, check out our brand new holiday merch offerings! We've got a new MMJ sweat set, beanie, tree ornament, dugout and more. See everything, including some of our remaining 2021 tour merch, HERE.
— My Morning Jacket HQ