Spontaneous Curation Series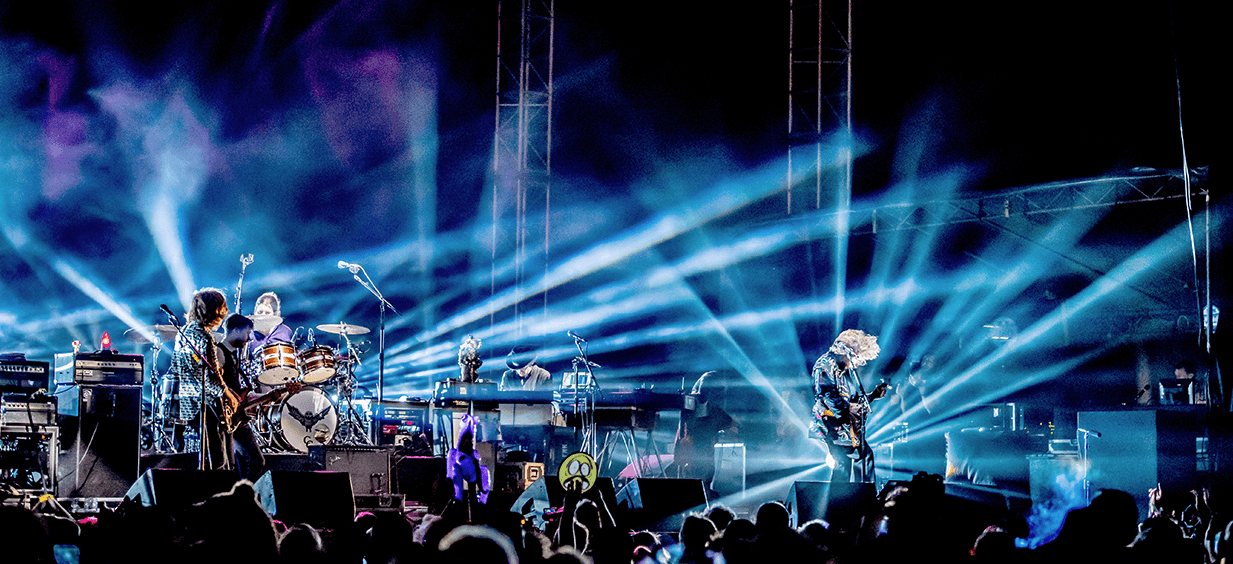 The Spontaneous Curation Series returns with The Waterfall Tour! Roll Call members and concert goers will help curate each night's setlist via Twitter and the Roll Call Forum as the band travels the globe. Fans are encouraged to submit songs from the entire catalogue and rarities, adding to the spontaneity and uniqueness of each night. Individual show #hashtags are listed below and submissions are currently being compiled. Be sure to use your show's specified #hashtag and @mymorningjacket to participate via Twitter. Click individual event dates to submit requests via Roll Call Forum.

"Curating spontaneously is best achieved by communication within a community because otherwise, curating in a vacuum can lead one to spontaneously combust. However, a spontaneously curated show is the best way to achieve collective musical combustion. Concurrently, we are crazed with excitement and curiosity to see how Roll Call and concert goers spontaneously contribute to our eclectic collective curation!"
-My Morning Jacket

Roll Call Requests
Members of Roll Call can request songs for each show, including festival appearances by visiting the Roll Call Member Forum to submit suggestions by show thread.

Twitter Requests
Twitter users can join in the curation by tweeting song requests @MyMorningJacket and using the appropriate show #hashtag. The band will select from a collection of requested songs each night as they build the setlist.
Curation Guidelines and Tips:
* MMJ will choose a collection of songs based on 'most requested', 'best flow' or 'wow factor'
* Fan song choices will be recognized by @mention via the band's social media accounts.
* Multiple tweets and entries are accepted and encouraged!
* MMJ asks that people not request cover tunes.
Follow @mymorningjacket for further details and announcements on how to participate in the Spontaneous Curation Series.
UPCOMING SPONTANEOUS CURATION EVENTS
4/27/2016 - Oklahoma City, OK @ The Criterion #MMJOKC
4/28/2016 - Houston, TX @ Revention Music Center #MMJHOU
4/29/2016 - New Orleans, LA @ New Orleans Jazz & Heritage Festival #MMJNOLA
5/12/2016 - Louisville, KY @ Iroquois Amphitheater #MMJLOU1
5/13/2016 - Louisville, KY @ Iroquois Amphitheater #MMJLOU2
5/14/2016 - Atlanta, GA @ Shakey Knees Music Festival #MMJSHAKY
5/26/2016 - Indianapolis, IN @ Farm Bureau Insurance Lawn #MMJINDY
5/28/2016 - Morrison, CO @ Red Rocks Amphitheater #MMJRR1
5/29/2016 - Morrison, CO @ Red Rocks Amphitheater #MMJRR2
8/25-28/2016 - Arrington, VA @ Lockn' Music Festival #MMJLOCKN
10/28/2016 - Live Oak, FL @ Suwannee Hulaween #MMJHULAWEEN1
10/29/2016 - Live Oak, FL @ Suwannee Hulaween #MMJHULAWEEN2
10/30/2016 - Live Oak, FL @ Suwannee Hulaween #MMJHULAWEEN3